Your community bank.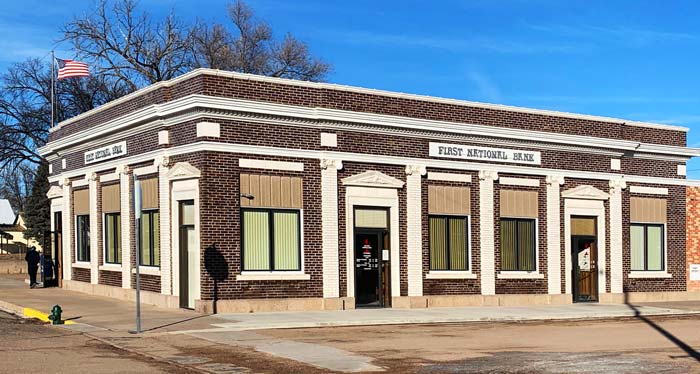 201 N. Logan, Fleming, CO 80728
The First National Bank of Fleming was established in 1917. As a community bank it has served Fleming and the surrounding communities for over 100 years. The owners and employees put the community and its' values 1st. Our staff strives to know each and every customer while providing the best service possible.
Contact us: 970-265-2555
Hours:
Lobby 9:00 – 3:00 Monday - Thursday
Drive-thru 8:30 - 4:00 Monday – Thursday
Lobby 9:00 – 5:00 Friday
Drive-thru 8:30 – 5:00 Friday